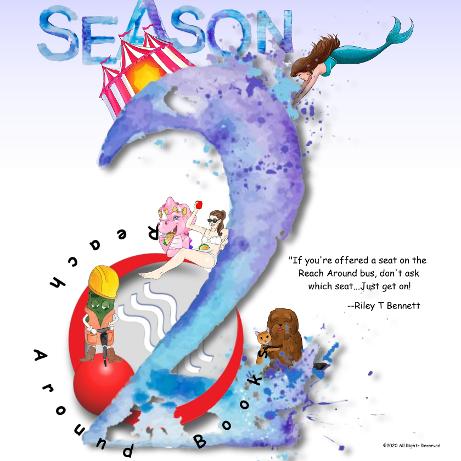 IT IS HERE! SEASON 2 IS IN STOCK AND WILL SHIP THE DAY YOU ORDER IT!
...give us a few days to update all of this "pre-order" crap off of the website.
We used the gazillion dollars we made from Season One to buy French wines and cheeses which put our ambitions at bay. Eventually, however, we did sober up. As you read this, our printing company is churning out thousands of this thing of beauty that will be known for time and eternity as "Season Two". Due to overwhelming demand we are now taking Pre-Orders for Season Two. If everything goes according to plan, Season Two will be available the first week of November...We promise to send you your copy at least 10 days prior to making it available to the unwashed masses who lack the foresight to Pre-Order theirs.
For a limited time, the Season Two Box Set will include the prized limited-edition collectible gift box....Every other set sold will come in a Sleeve.
Season Two includes:
Lucy Lickalotopus Goes Down South
JiggleWiggleTicklePickle
Who Will Help Jack Off the Horse?
Brenda's Beaver Plays a Round
Peter Pitched a Tent
Order your Season Two Box Set NOW to get the prized limited-edition collectible gift box to store and transport these precious works of art.
Be the first in line to get a Reach Around!
Your friends and neighbors will pine with jealousy when the see what you've got!
Reach Around Books is the obscenely controversial new publishing company that everybody is talking about. We very much appreciate your support and interest in our books!
This is your opportunity to own the first printing of Reach Around Books--Season Two with the highly collectible Gift Box....
Don't you wish you had a Season One Gift Box? Guess what...We ain't makin' any more of them.
THAT'S WHAT MAKES IT COLLECTIBLE!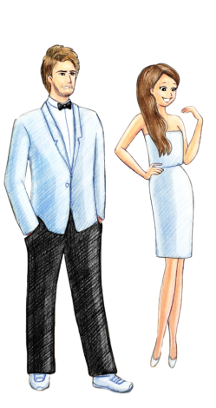 ...Oh my! What a big package you have!