I heard there is going to be a Reach Around Books movie...is this true?
Maybe a movie, maybe an animated series. We are still working out the details...But, we can confirm that we are incubating something REALLY, REALLY cool...and it's about to be born.
When will Season Two be available?

If you Pre-Order Season Two via this website it will ship in late October 2020...In plenty of time for the holidays! IT IS HERE!!!! YOURS WILL SHIP THE DAY YOU ORDER IT!
How can I get a Reach Around Books T-shirt?

Much like Cheech & Chong, AC/DC and Pink Floyd...to name a few, we believe you deserve nothing but the best. That is why we have partnered with Goodie Two Sleeves for the exclusive merchandising of our shirts.
If you buy a "Reach Around Books" shirt from anybody other than Goodie Two Sleeves, it was not authorized by us and it is probably a cheap piece of crap...Don't buy pirated garbage. You can check out the authentic Reach Around Books apparel and current fashions by clicking on this model's left boob...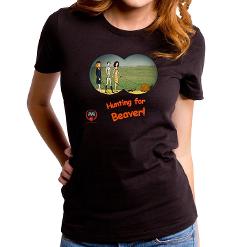 Are these actual hardcover books, or PDF files?
We are the publishing company, not one of the hundreds of douche-bags out there selling illegal, bootleg .pdfs. YES, they are hard cover physical books, that is half the gag...they look and feel like actual children's books. That is what makes them funny!
Do you wholesale your books?
Nope. If you have ever experienced a discounted Reach Around, you know it was discounted for a reason. Sea food, red meat and Reach Arounds are 3 things in life that you really should pay top dollar for.
Would you be interested in publishing my book?

If it doesn't suck, YOU BET WE WOULD! In fact we are working on some exciting stuff already. Contact Matt via this website and we'll see if what you have fits with what we do.
What does "Egogahan" mean?

Google it.
When will my books ship?

All books are in stock. They will ship the day you order them.
Will you ship internationally?

Sure. As of now we do not have inventory warehoused internationally, all orders ship from USA. After about half a hundred requests and quotes we've found that is is silly to send 1 book. Actual postage for the Box Set seems to run between $29-$89... We have decided to offer International shipping for a flat $29.69. If your shitty country charges you any type of import fee or "customs" take it up with them...We have no control over that.
For those of you not good at math and probabilities, I'll spell it out for you... We take it in the shorts when shipping internationally! Whereas we love you and want you to be happy, we suck it up and move on.
If you think $29.69 is too much move to Idaho and we'll pay the shipping.